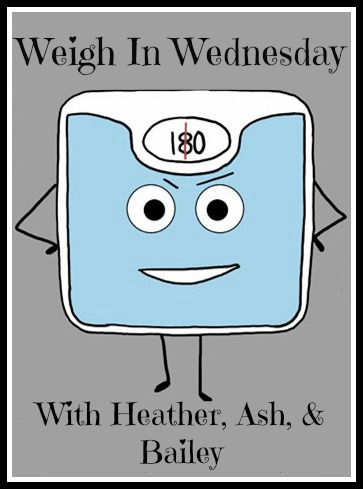 Wow, I didn't realize that I forgot to blog anything on Monday. I really am trying to incorporate it into my day just as much as my workouts.
Last week was my first official weigh-in with the linkup, (which is awesome btw...so many new blogs were found!) and I felt confident last week, even through Saturday. But what is it about weekends? I've read it on several other blogs, the weekends are just complete sabotage for most of us? I know for me its my family time and I pretend I can be 'normal' and eat and snack with the rest of the family. The harsh reality is that I'm fighting genetics here whereas my kids and spouse have the complete opposite genetic makeup (for that I am very grateful for my kids!) so its hard to be the lone 'conscientious' person.
This weekend was no exception, in fact it was worse than most when Hubs went evil again and made his sweet flatbread. We had it in lieu of dinner on Saturday and then had it for breakfast Sunday morning. All the while LittleOne had been fighting a cold or something, that turned feverish come Monday morning. Hubs took Monday and I took Tuesday getting her back to daycare status.
Needless to say, the scale is never happy with me after a day of mom duty, trapped in the house with a pantry of snacks and no motivation to drink water.
153.4
It is bloat and I know it.
I am toying with the idea of tracking again, maybe a challenge at MFP again for the month of September?
Any other takers want to join me in a Back-on-track "tracking" challenge on MFP?