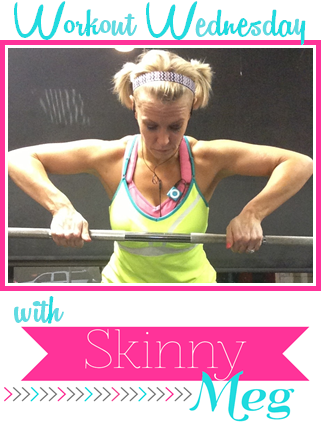 I think I'm at a place that I can say that waking up at 4:30am to workout is a habit and a good one. I do struggle some Sunday nights knowing that the 5-day grind is starting back up again for both work and exercise, but I do it!
And guess what? Mondays typically are my best days with longest distance or fastest pace.
My mornings consist of a 4:30am wakeup alarm to jump on the treadmill, and another alarm to get me off and to the shower at 5:40. Shower and while cooling off, I have this little habit that I thought I'd share with everyone.
What I call my 'closet' routine is something I've done for years in one variation or another. I think it originally was a crunch challenge I entered and my closet seemed to be the best place to be and well, I took the opportunity for privacy. Ha! Yes, I am talking about a walk-in closet, I'm flexible but not that flexible.
So after the shower and once the skivvies and bra are on but not quite dry enough for clothes, I find myself still cooling off by laying on the floor of my closet. Weird, but okay it works for me.
While down for the count, it used to be easy to try and close my eyes for a few ZZZs, but instead I now do this little morning boost:(I will try and make this a table to read easier!)
A 'closet' boost that should take no more than 15 minutes!
Totals
2 sets of 10 crunches
2 sets of 10 reverse crunches (bringing legs into chest)
2 sets of 10 of Jillian crunch-taps? (featured in 30DS, raise head and shoulders from the ground for a held crunch and then oblique stretch alternating hands to the inside ankle. Hold the crunch while alternating oblique muscles. The link below is similar, but HOLD the crunch! You will feel this!)
2 sets of 10 pelvic raises
2 sets of 10 pelvic raises with leg raised (one set per leg)
5 indiv plank holds (hold as long as you can on elbow or hands)
12 pushups (not girly modified, full on pushup...make Jillian proud!)
2 sets of 10 supermans
STRETCH to finish!!
I intermix them up and rotate them around depending on how I feel after my run. Like my pushups? yeah, those get paused in the middle to incorporate the planks:
3 pushups
2 plank holds
3 pushups
2 plank holds
3 pushups
1 plank hold
3 pushups
Be creative and shake it up every morning, I just have a running list in my head of what I need to do and the pattern and flow changes depending on how strong I feel in my abs or arms and so forth.
Last month I was doing only 20 crunches, but today was a total of 50 by doing 2 sets of 25.
Are you game?? In or out??
Where are you going to do your 'closet' workout??