I'm still chugging along, and hoping their motivation is contagious
because I feel like I need a kick in the pants still.
Darn emotional eating and slacker attitude creeping back around.
I've resisted as much as I thought I could, but weak moments happen, ya know?
And I had an entire extra cookie cake still in the house from last week's party?
Yeah, I have to admit to several "inch square sized" weak moments in the last two days at least.
I started strong, but feel my food ended up beyond repair for the week.
Week 7 (February 17-21)
Monday - bonus rest day (holiday) but I did hit 21K steps on my PolarLoop
Tuesday - 8.0miles (cycling) + Jillian weighted circuit + BettyRocker abs
Wednesday - 4.0miles (running) + TaeBo
Thursday - 2.0miles (running) + arms/chest
Friday - skipped run + Insanity
I am hoping to get some miles in this evening or tomorrow to make up for sleeping in today. No plans in the works around the house other than getting out of this funk and cleaning up the house. I at least did get the cupcakes out, all my coworkers ended up sporting some plastic Dora rings by 10am. And the cookie cake was gone by 11am today, I know who the peeps are by the purple tongue.
So there is no more temptation near me. This is a good thing.
I am already thinking of my food prep on Sunday and I'm going to push myself out of this funk.
I'm inching closer and closer to registering for my next run, still timid because it is a solid 10miles.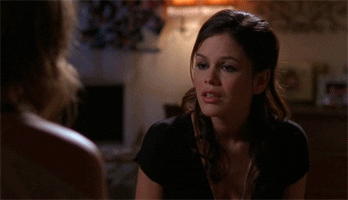 Precisely!?
Freaking out about the idea of pushing it, but my running mentor is confident I can do it if I can get outside for a couple runs before the March 30th (the proposed 10miler) since I've gotten up to 8miles on the treadmill. That means four weeks?
Alrighty, who's with me?
I'm still trying here, but am probably only giving it about 70% of my normal 'can-do' attitude.
My goal for next week is to reach for 85%. ha.