Bear with me here...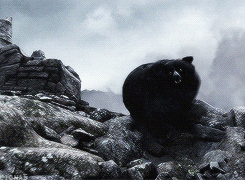 hehe pun intended....
No, I'm not linking up a weight victory (a real scale victory) with the accomplishments of the Non-Scale Victory peeps. I wouldn't do that, because the biggest mental block for all of us is learning that there is more to this journey than that stupid number.
I think the last NSV I posted was last month when I fit into an "XS" repelling harness for rock climbing but the post was marred by my continued self-induced torture of the scale monitoring? That I hated the numbers?
My NSV this month?
I have not weighed myself in 30 days.
This is huge for me, because frankly I have zero idea where I stand. I've had a lackluster February and March until the past ten days or so. But, guess what? The sky hasn't fallen and I am fitting in my clothes better than ever (for real!)