It's Friday!!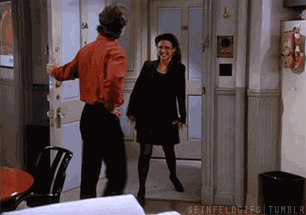 You know what this means???
It is #FTF (Follow-Through-Friday) with my
newest
buds!
Alrighty, my attitude adjustment stuck with me for the entire week (holla!) and other than a mini Reeses' egg I savored today, I have to be happy with my work this week.
Monday - 3.5miles(33:14) + P90X Plyo
Tuesday - 3.5miles(33:11) + HipHopAbs Cardio
Wednesday - 3.36miles(35) + Insanity
Thursday - 2.55miles(24:50) + no class
Friday - ZERO + CardioBootCamp
Total miles: 12.91 out of my 15mile goal. = 86%
Hey, I got a B!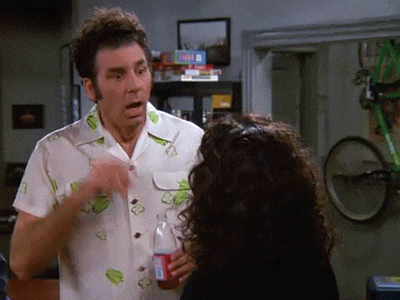 I don't want to commit myself, but since I slept in today I was considering trying to get a 5miler in this weekend somewhere, but it is unlikely.
Seems this weekend will be another whirlwind weekend of house cleaning scramble to get the house listed next week and venturing into this house-selling-buying-new-moving chaos.
Yes, that will be me all fritzed out and stressed with cleaning and prepping my house this weekend, then being a maniac towards the kids to keep the house that way for any possible showings. Not too sure about the future of my 4am wakeup calls...but I'm hopeful to keep at it for my own mental health!
and in honor of classic Seinfeld....
Have a great weekend my friends!