Earlier this week I threw my hands up in the air and declared that I needed help, but wanted help that wouldn't force my family to throw me in a locked room to avoid any obsessive number crunching.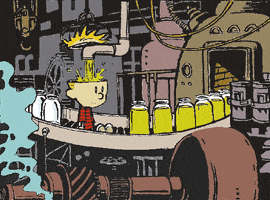 Oddly enough?
This morning I'm calm and excited at the same time.
I feel free
I am not staring down to the finite lines of nutritional facts, perhaps that isn't the right thing....
but for me and knowing my personality,
this is a good thing.
I found a free app (I love being an Android girl "
WWPP Calculator
") that allowed me to switch to "Original Points" rather than "Points Plus."
I've read some reviews that others found it confusing,
but if you are a former or already familiar with the WW program, it was easy for me to jump right in.
It is a fresh slate, so I'm having to log in and calculate my points for my routine foods. It was a great reminder last night when I verified my numbers.
I hit my primary routine foods in the pantry and schedule (no worries, this is just a snapshot):
Oatmeal (1/2 cup) = 2pts
Mesquite Turkey Deli (1oz slices) = 1pt
Mixla tortilla (amazing HEB new product) = 2pts
rice cake = 1pt
Crispeas = 2pts for 22peas
Bliss-Vanilla Coffee Creamer = 1pt
PB2 (2tbsp) = 1pt
I won't get to the store until after the move next week, but my mind is already there and I'm seriously craving and oogling at my treadmill tucked behind a mound of boxes and clutter. My son overheard me talking to that corner of the garage saying 'don't worry T, I'll be back...I miss you.'
I have not forgotten my half-marathon goal for this year.
I'm likely on hiatus from this wonderful world of blogs next week while we move and get situated.
I plan on making rounds this Friday to stay connected to all my newest lovelies I've made recently.
Until I'm settled, I'll leave you with.....