So here's the deal.
I truly am a 'mellow, go with the flow' kinda girl....
or as Hubs would describe me as indecisive or disinterested in certain things.
But I throw all sorts of kinks into his usual description of me when the other 'April' shows up.
She stays in the background until it is necessary to sound off.
Typically house or kid related stuff.
I never realized it, or maybe it manifested during the first pregnancy....but yeah. I became one of those people. I ought to invest in something to calm me down or give me back my normal 'whatever' attitude. Because right now, the house is selling, we are moving, boxes are being packed and the house is a royal mess. The amount of anger and frustration that hits me every time I walk through the living room which is our now boxing area simply is stupid. Hubs doesn't get it, the kids know to avoid it or at least comply with my demands for order.
So what that I have the boxes with color coded stickers for labeling and boxes all marked for each person's room or upstairs (I know at least that
Holly
will give me props for my intended order.) So what if I prefer to purge while we pack so that we aren't moving the clutter that is simply clutter in a new house?
This post should serve as my excuse or explanation of my lack of focus in the world of my health and fitness. My running obviously is not happening due to the sinus thing interfering with breathing and such. My cardio aerobic classes aren't happening due to the pounding migraines that ensue due to said sinus thing. My attempts at body weight activities of pushups and planks? Migraines. So this leaves me with trying my best with my food which until last night has been on point. But last night I was miserable and announced to Hubs that he was in charge for dinner while I nurse some medication in the dark closet. Result? Ecstatic kids that got to have pizza. Less than excited mom and dad who end up with stomach issues due to the rare treat of gluten, tomato sauce, and cheese. LittleOne ended up with some tums in addition to her daily reflux meds.
But the kids were happy in the midst of mom's physical meltdown, so I'll let it slide.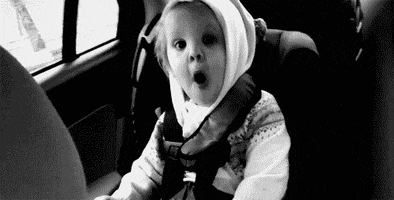 This time.
and while I have nothing to offer anyone, go visit my control freak twin, Holly, as she's giving away some money, we all love money!
Where We Can Live like Jack and Sally
is the place to be this weekend.
Enjoy your weekend ladies!
I'll be living in chaos and creating more of it this weekend with more packing.