I have to keep this short and sweet since work is boggin me down lately, seriously, don't they know I need some 'off' time during work hours to let me keep up with my fun job?
So I've been busy at work, and slightly anxious about this whole high school reunion thing...that's for next week, but this week? I've taken my work stress out on my treadmill.
I kicked some fitness booty this week!!
Let me break down my activity for last week to compare it since I'm falling more and more in love with my PolarLoop.
When I first received the Loop, the base setting is 10K steps for your goal to reach 100%. However, it learns and bumps you up base on your patterns and keeps you striving for more. Currently my 100% is right around 14K steps a day. I have yet figured out how to manually change this! ha! I guess this is a good thing.
Last week's "Daily GOAL completion average" = 122%
Monday - 187%
Tuesday - 71%
Wednesday - 90%
Thursday - 191%
Friday - 74%
Saturday - 125%
Sunday - 116%
I struggled with two BAD migraine days, can you tell which days? ha!
But this week? Mind you I'm jumping the gun and sharing this on Friday with only five days reported, but my weekends are always above 100% due to housework, errands, and mommy duties.
Daily GOAL completion average (5days) = 172%
Monday - 124%
Tuesday - 81%
Wednesday - 296%

YEAH BUDDY!

Thursday - 152%
Friday - 204% (as of 3pm)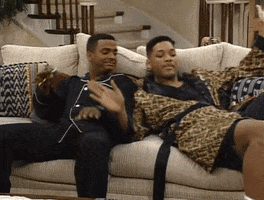 Yeah, I'm feeling pretty fabulous about myself.