It is Monday :)
Are you up and ready to roll through this new week? I am.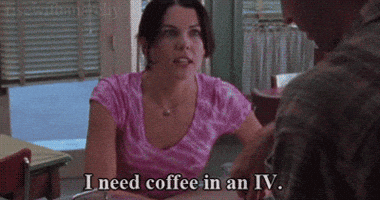 Okay, maybe I'm just ready to take a break from house chores and kidlet whining.
This weekend was go-go-go.
In fact my Polar had me hitting over 100% both days with just house and mom work going on.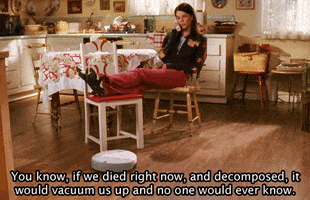 Man, I miss my Roomba like hardcore.
Last week while unpacking my latest cubicle move, I found my old WW bag. Once upon a time when you spent cash dollars and went into a real building for your meetings, you ended up with your starter kit. Legit paper books, folks. I'm talking the stone ages, right?
I opened it up and found some old quicktrack paper tracking sheets and saw what I used to eat that allowed me to lose 60lbs. I was able to eat a variety of food that I've restricted myself from lately. Sure I had some gastro discomfort, but overall I was fine. I was consistently losing until those last ten pounds which we all know love to mess with our minds no matter what we eat or do.
I've mentioned it before my need to return to my 'roots' to help me refocus again, especially now with my stupid plantar f-bomb thing going on. So I'm going to give this a whirl. I know it worked for me before, if anything it will help drag me away from my peanut butter, right?
That too...cynical yes, but I'm the least self-absorbed I know. Oh wait, I'm blogging now. crap.
If you saw on Instagram earlier today, I'm sporting my old Three-Month Journal and tracking on paper. I probably seem like an old fart not using my phone and apps, but sometimes old school paper and constant visual helps. I am able to literally keep my journal on my desk at work staring at me so even if I snack, I have to write it down. On my phone the app is closed or minimized so I can waste time on FB, Instagram, Pinterest, anything to avoid the real work that needs to be done.
I weighed myself last Wednesday morning after a 3mile run, so I'm sure I was swollen...but its my starting number and what I've based my original WW points daily allowance on. Not PointsPlus, but original points.
Here's hoping to some old-school results with this retro attack on the bulge!