I don't know that if this is much of a "Fitness" linkup, but an update for those that follow along.
Aubrey
hosts our recap initially for our fitness reporting, but "fitness" isn't just about workouts and food, but mental health and listening to body health, right?
I won't whine...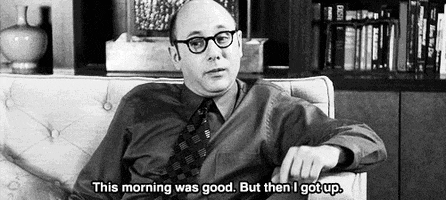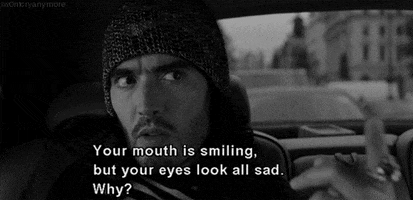 This week has been one of the worse regarding my migraines. Course it is also months' end, and fiscal year end, and the eve of a major project to go-live on Sept 1st. Pretty stress free right now ironically, huh?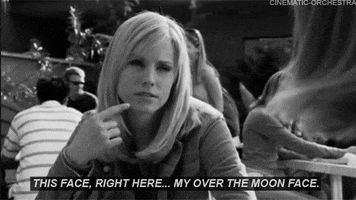 Monday - 3.25miles - 39minutes
Tuesday - 3.00miles - incline work
Wednesday - zip, nada, zilch
Thursday - repeated of Wednesday
Friday - No migraine, but no morning cardio either. Holiday staff and that whole work thing.
Don't fret, I'm not all doom and gloom despite the intentional use of b/w gifs, I will be jumping into #GYSTS14 next week with all my best efforts now that the wellness classes will resume after Tuesday, I have no excuse to have a day without working out.
Have a great weekend holiday everyone!!! We are hoping to hit the beach (4hours away) to treat LittleOne to her first beach experience and to get me far away from this whole work madness.
Next Monday happens to be the next month, so its a double-whammy type of perfect DAY 1.