I haven't had a solid week, yesterday was a really bad day with my migraines and overall health debacle I've been working with lately.
But this week I did get to give myself a little high-five with a non-scale-victory (remember, I'm not weighing in this month and the scale has been banished from my vision!) I haven't had any positives lately in my journey so I'm going to enjoy this moment.
A friend at work offered me a jacket that was too small for her daughter and thought it would look good on me. It still had tags on it and she didn't want it to go to waste, I'm fine with it whatever because the truth is when you've lost or are losing weight, clothes and the sizing of clothes is temporary so why not do a size swap or loaner program? Right?
She brought it to work on Tuesday and asked me to try it on, which I did. It felt great and fit nicely, will work well for work (since I'm always cold, I wear sweaters and jackets inside) so she forced it on me and I accepted it.
Got home to hang in my closet and check it out!
Coldwater Creek jacket
size? Petite Xtra Small
I don't shop there and for all I know that could me "Pointy Elephant Sneezes" but I'm going to enjoy whatever vanity sizing they have going on since I'm naively going to accept their word.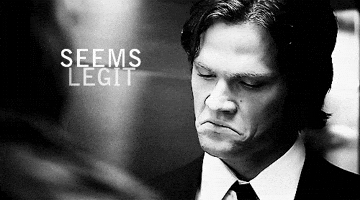 even Sammy agrees!
I think trying to find the positives in this journey whenever they come do help. It helps me stay focused on the little things other than a scale to measure the distance traveled thus far. It is a long road, and truly it never ends (maintenance is just as much of a bitch as losing it!) so let me have this moment.
Try this next week and find your non-scale victory whether it is material or mental!
It will give you a quick smile! And make you have your 'rockstar' moment.