Alrighty, I have to fess up or reach out for help or something because things have GOT to change around here. I've taken charge and making positive changes mentally and physically again and while I'm at it, I need to confess....
I hate shopping for clothes for myself
I think many women do who have had a lifetime of weight struggles.
But I hate shopping for myself not just because I literally have to try on five different sizes everytime I need anything meaning that a place with a limit of 8 or 10 items is me trying on two different things. Its okay because we all know if I can actually find something that fits nicely and the size doesn't send me into a "raging lunatic" mode then I'd buy said item in all colors possible.
Me, finding a pair of pants that fit...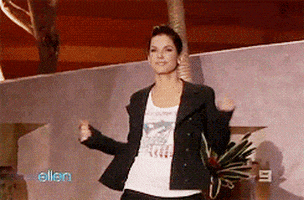 Let me make it more complicated than the size cunundrum (thanks anti-booty fashion industry!)
the fact that I'm the queen cheapskate of the universe.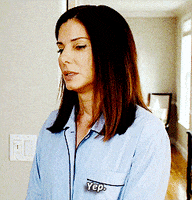 No denying it....its true.
I'm a cheapass who hates to shop.
Result? My bottom half is drowning in pants that are likely 2sizes too big and fading.
Do I need new work clothes? Yes.
Do I want new work clothes? Yes.
Do I feel like I deserve new work clothes? eh...not really.
I'd rather buy new clothes when I lose this last 10-15lbs,
you know those same 10-20, er 15 I've been trying to lose for three years now?
I need some help, some input from my fellow ladies who know what I'm talking about.
Where do you get your work clothes (business casual) at a reasonable price?
Any suggestions on slacks or pants for the bootilicious type?
I have a small waist in comparison to my booty.
I'd say I'm a size medium, or a number...but the fact is
yesterday my pants were a 10, today? 8,
but tomorrow's pair
(because I only have three pair of black pants to rotate with)
are 12s.
Where do you shop for work clothes?
Anyone want to let me shop out of their closet? ha....I'm joking.
help a girl out....we all want to feel good in our clothes right?
Have I confessed before that I think I have a girl crush on Sandra?
Her being cool and all, but she's an Austinite as well.
that and, I'm still dreaming of the day I have her hair....