Another Wednesday to link up with the gorgeous group with Ms. Liz for our Wednesday fun.
I had yet another conference to attend yesterday
(Sept-Nov is new fiscal year so they squish them all in while everyone has money to spend).
That means I had yet another excuse to eat all the free breakfasts and snacks I could hoard.
I mean that's what my M.O. is traditionally.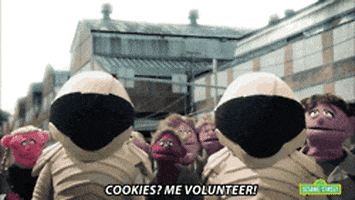 correction....FREE food.
*see my prior cheapskate posts.
But I didn't.
I bucked my own system.
I said I'm in my better mindset, and I made every effort to not sabotage myself.
Instead of going straight to the conference with visions of donuts or pastries and coffee dancing through my head, I prepared!
Prepped a breakfast protein shake at home and stuck it in the freezer to keep it cold until I was ready to drink it.
Stopped for coffee on the way so I could guarantee my MFP numbers of the size and ingredients in the coffee.
and three bottles of water (I don't typically drink public water = water snob)
And I did it!! I did good. Go me!
I made it until 4pm when I was leaving for the day and the coordinator rushes to me with three large cookies in her hand (seriously, each cookie was bigger than my head.) to take home to the kidlets. I was timid to even touch them. Sweets in hand = not good.
And then life happens, stress, or being alone in the car with those cookies so close....
I ate one.
The entire head-sized cookie.
Don't worry, not only did the mental guilt get to me, but my body joined in the fun and reminded me that I just can't handle the carbs or gluten, or goodness or whatever is the trigger.
Lesson learned Mr. Cookie.
*until next time....because I know its a weakness,
I am not perfect and know that I cannot say 'never' again and be honest.