Did you fall off the wagon yet?
Not you, John? really?
I haven't...
In fact I'm starting strong this year and pushed to see how far I fell in 2014 and actually impressed myself.
Call it the magic new shoes, or that it was 9pm, or the new year high,
but I've already pushed myself harder than I have in a very long time.
and ya know what?
It felt awesome!
No, it felt.....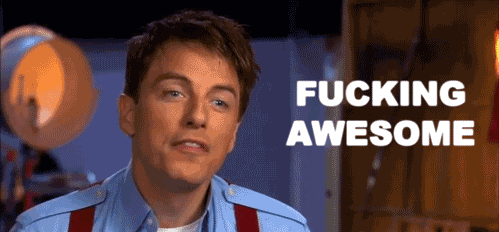 okay fine...yes, but I don't like to talk like that John!
Already this year, as in the first five days of it, I ran my longest distance since February of 2014. What? That was like forever ago!
Yes! it was before I lost my mojo and before my plantar started messing me up.
Mark your calendars people! (okay, at least I did)
January 2nd at 8:30pm I began a treadmill run.
and 49minutes (and change) later, a total of 20.0 laps showed on the treadmill...20.0 laps is
5MILES.
Boom.
2015, I am on it.
*And your Monday Man Crush comes to you via John Barrowman of Doctor Who and Arrow*
*Welcome!*