Trying something new today.
I was trying to do my Wednesday weigh-ins,
but it feels 'moo' without an actual number to report. *talk about a flashback reference*
Instead, I'm going to confess what's the dealio and my lackluster blogging of late:
#nomoredrama
Pre-teen kiddos and cranky parenting.
No need to type anymore right?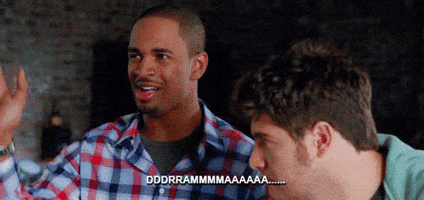 #workschwerk
Just busy at work lately, and sadly it is just busy work. Not engaging by any means. So I've been bringing along some books to read in between stuff. I figured if I'm going to be out in the market, I gotta freshen up and add some things to the resume.
#negativenelly
I am trying to save everyone and the interworld from calling me out for what I feel like lately. My migraines are at bay for now, but my sleep patterns are still out of sorts and I'm waking up angry. Not upset, but full on want to punch someone's throat angry or just scream type angry. Tis not good for perky April (and those around her) so people in my proximity and those afar but readers....my withdrawal from interaction is for your own good.
#wonkyweather
Today it is 61* in Austin Texas.
Yesterday? We had a two hour delay due to 'cold.' No snow or ice or anything really...just that it was 28* in the commuting and traffic time. Don't hate. Most of us are getting sick from the sudden shifts between air conditioning and heaters on/off inside the buildings.
#nonononono
Pray for me and my garage boyfriend, "Nordy"!! No seriously, I don't know what I will do if he goes. I will probably roam the streets lost and confused in the cold muttering 'why, oh why!' The belt slipped on my treadmill, who is named "Nordy" (NordicTrack) last night and I could not get it back to work properly. There I was in my cold garage at 10:22pm reading the manual online to try and figure out if Nordy needs hospice or just a quick well-check appointment. I know the reality is that he may be old and dusty, I don't know what 13yrs is in treadmill years, but it is a long time and a lot of miles. *please pray that Hubs will save Nordy
I will recap my workouts this week on Friday with my recap, but until then I hold one hand with crossed fingers for my Nordy. Hubs may not like my boyfriend, but he will help fix him.