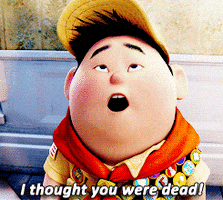 No, not really. Just slightly overwhelmed trying to do 137.24334 things in a day/week. You know, trying to do things that would just awesome to blog about?? but then running out of time to actually sit down and write it up.
Instead I'm throwing them into this 'recap'
#JazzyWorkshop (2/15)
Awesome fun to meet other bloggers and people!!! And yes, she's a complete sweetheart and is the last person in the world that would say 'no' to a picture or a selfie with! She's awesome. I didn't learn too much new stuff, other than to stop wasting my time trying to choke down my protein drinks in the mornings (no blender, remember? yuck) and just make my JazzyMush instead.
#StuntRun (2/28)
First of all, Kiddo was supposed to run this with me. The Kids run was scheduled at 3pm, and I lucked out getting to change my wave to 1:30 so he wasn't stuck around all day with me. But then the stinker got in trouble last week and was grounded from life pretty much. He's holed up in a room with his books. So sadly I had to agree that the StuntRun was 'too fun' and he had to skip out. Luckily though, despite the kids' not getting tshirts, we ended up with one for him! So the lost entry fees at least got him a cool shirt.
That morning I got the family up and fed, then LittleOne and I trekked down to San Antonio to my parent's house for me to change and let her hang with them while I got drenched and probable pneumonia from running in the 31* misty weather. Because of the weather, half of the stunts were closed and the other half were modified for our safety. We'd do a rope or cargo climb up, and instead of a zip or ladder down, we'd just jump into the stunt landing pads. Yeah, those landing pads?? Imagine it with an inch of standing water so when you land safely on your butt, the standing water then jumps up and then showers back onto you. I'm shocked my phone survived.
starting line and obstacle
an ultra-rare full size pic in all my weather wimpy goodness...
finish line, you can't see how drenched and cold I am!
Those are the big highlights of the last two weeks that brings me to this lackluster week of activity:
Monday - My last morning attempt to revive Nordy. RIP
Tuesday - late to cardio class, did stairs and powerwalking for 35minutes (260 calorie burn)
Wednesday - Workschwerk
Thursday - The now what will be known as the infamous AustinShutDown for Ice that never happened. Snow-day with the kids. (10.5K steps, but only 90% activity)
Friday - T25 UpperFocus
So that means today, Friday, was the first real solid workout of the week. My body is craving a good sweat and run, but my schedule and exposure to outdoor running in cold weather makes me leery. I do have another 5K for tomorrow, but I've had some coughing and ear pain this week (likely from the StuntRun) and haven't decided if its worth it for tomorrow in near 40*?? (yes that is cold for me!)
Since Nordy's demise, I'm struggling to get a home workout in, but my body is craving it. I found myself doing stairs on my one flight inside the house! ha!
I am up all suggestions for home workouts!
I have found a couple from PopSugar on YouTube, but help point me to some free fun channels on YouTube or Netflix that I can get my cardio fix!