I've slowly ventured back to some activity and so far I'm on the upward swing and still wanting to do more! eat better and workout harder.
Last week was nice enough. I set myself two goals for the week.
One was to reach an overall average of at least a weekly activity goal at 100% +
the other goal? To increase my water intake.
Not just drink water, but to bump up from my habit of 132oz and go for the full gusto.
The big cumbah...going hardcore?
Yep. I'm a dbag carrying my gallon jug at work.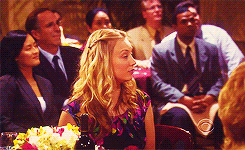 All last week I was able to successfully drink the full gallon before leaving work for the day!
Let's break this down with reality check:
7am - 9am = coffee time, two large cups.
9am - 4pm = gallon of water.
I realized I was pretty close anyway, but it couldn't hurt to bump it up abit since the weather shifted upward already. No worries, nobody jump on any snarktrain. I honestly can't remember a day without hitting 100-120oz daily in the last two decades of living in Texas.
I've always been well hydrated. The days I know I don't? I can feel it.
My walking goal was not met thanks to the pointless and inefficient meetings last week
and then a craptastic busy Saturday.
Oh well, I also didn't weigh myself last week a single time.
no...not really.
(this week is already different with the scale twice and I managed to hit a cardio class....bonus is that I didn't die!)