Remember that time the doctors pretty much yelled at me to stop running and to "take it easy?"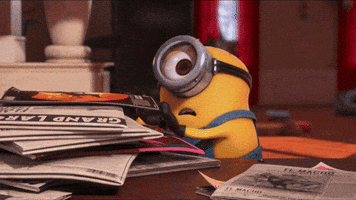 I did listen, well sorta....
I picked up my Kindle and yanked a bunch of quick reads from my mom's cloud.
Hey, when the woman gifts me a Paperwhite Kindle and sets it up on her Amazon Prime account? Who am I to argue? Right?
In fairness to her credit...I try to read a few of her type of books to balance out
all the crime, gore, and supernatural I typically read.
I've not shared reviews on my own blog, but I have several book reviewing friends who love reviews and other readers opinions.
Today you can find my review of The Devil Drinks Coffee over at my friends Jacque and DeAnna's joint blog,
Two Moms Reading
where they read like madwomen and review for everyone to enjoy new authors or genres.. They typically are more young adult and early adult genre with romance (or some smut), so this quick read was perfect over at
Two Moms Reading
.
If interested in other book reviews, let me know and I'll share them here as well!
But in the meantime, visit Jacque and DeAnna and see all their great reviews of newer authors you may not have heard about.
(yes, the title is what sucked me in! hello? coffee?)