During this stint with my Whole30 (don't forget the 'ish') plan, I've been stalking all the appropriate hashtags to get some ideas for variety that not only meets my needs but at least Hubs as well while he's leaning down. I think the whole men versus women's metabolism whiney post is warranted already, but I'll bite my tongue for now.
Meal prepped on Sunday:
Egg muffins for breakfasts
Pre-portioned fruits and veggies for snacking
Pre-portioned out raw nuts
Large salad
Browned a pound of ground turkey
So the more interesting things are what are for dinners as a family.
Hubs has a target calorie intake of more than twice of mine,
(result? he is drinking quite a bit of protein shakes when I give him the hangry glare)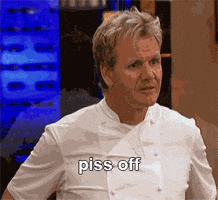 Alright, for lunches this week I get to have one of my favorite lowcarb lunches simply without the cheese stick and sriracha. Ground turkey with green beans and scrambled eggs. I have started using dried red pepper flakes and ground chili powder to help keep things zesty for me!
I'm very lucky that I actually prefer to cook one or two things and then eat them all week long. I know most people get bored or need to shake things up to keep them from cheating. Monday I made chicken spaghetti with zucchini and mushrooms added to the sauce. The boys ate whole wheat noodles while the girls had spaghetti squash. That and the prepped salad for everyone.
Tuesday was a crockpot chicken dish that almost failed. It originally was a sweet potato and chicken BBQ type thing that I ended up having to shred the meat and smush the potatoes to make it like pulled chicken sandwiches for the kids.
Hubs and I had a tilapia and shrimp dish that I tweaked from
Good Cheap Eats
. Ironically it was a pasta dish, but I did a roasted cauliflower and tossed the shrimp and tilapia (which crumbled up nicely) with the excess sauce. The sauce was so easy and quick!! I simply added some extra cumin and turmeric.
Tonight will a basic grilled chicken breast with a veggie fritata (crustless of course)
Fridays are my night off and it is leftover night! Likely spaghetti and squash for Hubs and I and the kids will get to have Kid Friday of grilled cheese or something simple and well loved.
Any great recipes or ideas to share to keep things quick and easy around this family?