So here I am about five weeks into this attempted Whole30 plan, and I feel good. Okay not good...but I mean that I'm better physically, gut wise, energy and what not. All the promised results of a cleaner diet (I'll update on the numbers in a separate post) but I realized I'm an oddball and have to admit that I have been having weird cravings.
Hubs asked twice this past month if I was pregnant. Hilarity ensued with the miracle that it would require, but we both remarked on my sudden return of the watermelon cravings. I am going through two to almost three watermelons a week (if I share) much like when I was pregnant with my first.
Watermelon, a craving?
I guess this is a good thing....fruit is allowed! Score.
No idea why i can't help but giggle at this??
If Hubs read the blog, I'd mention that we are out again and yes,
I will be making an emergency watermelon stop tonight on the way home from work. oky doky?
But the more disturbing craving? Protein.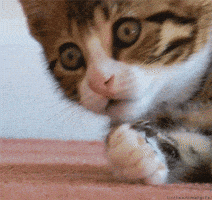 Remember my pre-Whole30ish days when I would share my protein ice-cream concoctions?
Or my protein powder oatmeal mush breakfasts?
Or my attempts at protein powder muffins, pancakes, waffles and other baked yummies?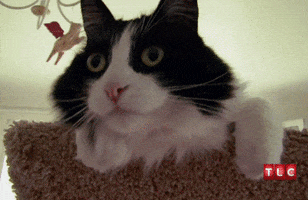 My norm was Jay Rob eggwhite protein powder since it was best on my stomach and issues, but
Nutrition53
took on the challenge of my gut to try and convert me. We all know protein ain't cheap, so I took up the offer to try it out. While most protein powders have claimed to be 'lactose free' and such, I have realized in the last year or two that my issues are with the actual whey. My gut is as picky as a three year old with an undivided plate that lets the food touch each other, so before taking the challenge on, I read over the labels really well about their 'gluten or lactose' free claims and took the nominal risks for myself.
Meal replacement shake
Basic Protein powder




My gut gave me the green light to go ahead and give them a shot. Woah, I received way more options than I even realized existed, so Hubs actually helped me out with a few of the samples.
We got to sample a variety of flavors, including Banana Cream, Chocolate Peanut Butter, Strawberry, Cookies and Cream, Vanilla, and the classic Chocolate.
I immediately snagged the chocolate peanut butter and the cookies and cream to make some of my pro-cream (icecream slush thing). A full pouch would get me 4servings, but I shared so the mom guilt wasn't too bad.
I also made some chocolate protein crepes one morning for the kids with fresh fruit, next time I will decrease the protein and add a different flour to balance out the 'protein' aftertaste, but overall the kids ate them!
Overall, the flavors all got A+s from Hubs and myself. I loved finally having some variety that egg white doesn't have yet. While I have taken this break, Hubs was still using it on occasion for a protein shake/snack. Him having a normal human gut, loved it and never complained about any after taste or bitterness some protein powders give you. He didn't test the Vegan options sent, but I did and well I'm still batting a 0-0 for vegan options. Good thing I'm not reliant on vegan choices, this vegan version is much like the other's I've tried that have a much more bitter flavor and grit to them. I don't think of the chocolate or vanilla, but think of 'yum...dry chalky chemical stuff.'
While the Vegan choices didn't work for me, the normal Whey did not bother me nearly as much as other brands. I had minor gut issues, but manageable. I know that the next time I suddenly run out of egg-white (whenever I return to the powders) I can handle this whey protein! Just like the variety, I'm liking having a backup option finally.
But what prompted me to share this experiment with
Nutrition53
....is what I've missed most:
Look at that...six weeks ago? Sigh.
My breakfast oatmeal protein 'mush.'
Or what I liked to call my 'breakfast cookie.' I miss the oaty chocolatey peanut buttery mush that happened to have 10-12grams of protein in it (half scoop).
It doesn't photograph pretty,
but it sits in my tummy wonderfully when made with the right protein powder whether it is my Jay Rob Egg-white or now the Nutrition53 brand protein options.

**I received Nutrition53 products mentioned in this post in exchange for my blunt and honest reviews read here**