Technically yesterday was my 'Friday' since I'm surprising LittleOne by playing 'hooky' with her today. I may regret this plan because she will likely expect this to be a new normal. Daycare gave us short notice on 'professional training' day, so they are closing early today and instead of being a meany and making her go for the first half of the day, I took the whole day off.
Since I'm not in the office today, my original plans for my noon cardio got nixed. But I reviewed my week and felt solid in having met my goals thus far. My new adventure into IIFYM and measuring out everything has quite the learning curve, I think I'll be chalking these first weeks up to see if on the weekly average how far off my macros were.
So in honor of Fitness Friday Recaps, let me tally up how my week has been: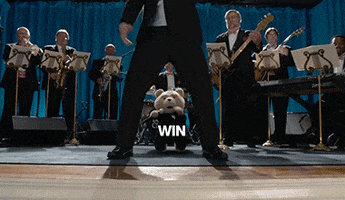 Monday - (5am) 30minutes lifting routine + Noon: Insanity Cardio =

216%

Tuesday - (5am) 3mile running + Noon: Jillian Michaels Buns and Thighs = 292%
Wednesday - (5am) 30minutes lifting routine + Noon: basic walking goals, no hard cardio = 101%
Thursday -(5am) 3.5-4.0miles running + Noon: Rockin Body Dance Party =

261%

Friday - (5am) 30minutes lifting routine + Noon: T25 Total Body Circuit = TBD
The percentages are that of daily goal from my PolarLoop. Notice Tuesday? I was quite cranky waking up Wednesday and finding that number, had I known? You bet my sore arss that I would have pushed myself to hit 300%.
My biggest win this week wasn't just the stats, but the fact that I was up at the gym by 5am every weekday. FIVE STRAIGHT DAYS. And I didn't die. Win Win.
Five days (okay five and a half days) equals your 80% if you not working on perfection but rather progress with a 80/20 outlook. This way for me, weekends are free for my family.
Anyone else get their FIVE days in yet?