My version of the Whole30 resulted in a few hodgepodge type of meals, super easy but new combinations that I hadn't thought of before. That and I had to incorporate newer vegetables to shake up the situation to avoid the "broccoli again??" whine from the family. Cue the brussel sprouts!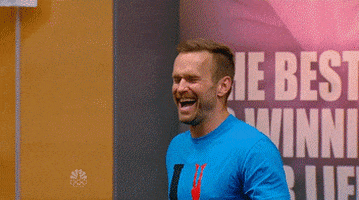 One of our routine chicken meals was a standard "Chicken Paprikash"....don't worry, there isn't any brussel sprouts in this one! This dish is typically served over egg noodles or rice (I've even seen people do the smashed potatoes or mashed potatoes) but I thought to tweak it up for Whole30 and we've now had it three times, so I think its received a blessing.
Chicken Paprikash Whole30(ish)
1 lb chicken breast or tenders cut to inch size or bite size pieces
1 medium onion chopped
1 red pepper chopped
3-4 cloves garlic minced
14oz can of garbanzo (chickpea) beans drained and rinsed
3 tbsp flour (I used oat, but any kind will work)
1.5 tbsp spanish paprika
1/2 tsp red pepper flakes
1/4 tsp salt
1/2 tsp pepper
1.5 cups of chicken broth
*olive oil for searing meat
Chop onion, peppers, garlic and set aside in bowl.
In a small mixing bowl, combine the spices and flour of choice.
In small batches, coat the chicken pieces in the spice mixture. I typically do it all at once in a baggie and toss it around.
In a deep skillet warm the oil to brown the edges of your chicken. I typically only half-cook the chicken at most to ensure it doesn't dry out. Remove the chicken pieces and set aside.
Add the bowl of onion,peppers,garlic into the skillet, allow to cook and gather the spices from the pan. Cook to al-dente, not quite soft.
Add the chicken broth/stock/bouillon and bring to a boil.
Return chicken to pan and cover to simmer for approximately 15minutes. If using rice, this is when I would start it and both should be complete in 30 additional minutes of simmering both.
Whole30ish steps instead of rice:
Stir occasionally while simmering to prevent the chicken from sticking.
After 15minutes, add in the garbanzo beans.
Cook until the sauce is similar to beef stew consistency.
I accidentally left this too soupy the first time and served it atop of roasted cauliflower and it was amazing. Made me totally consider the cauliflower rice idea (but I don't have time for all that quite yet.)
The second time I was more patient and it was eaten by itself with a green salad as part of dinner.